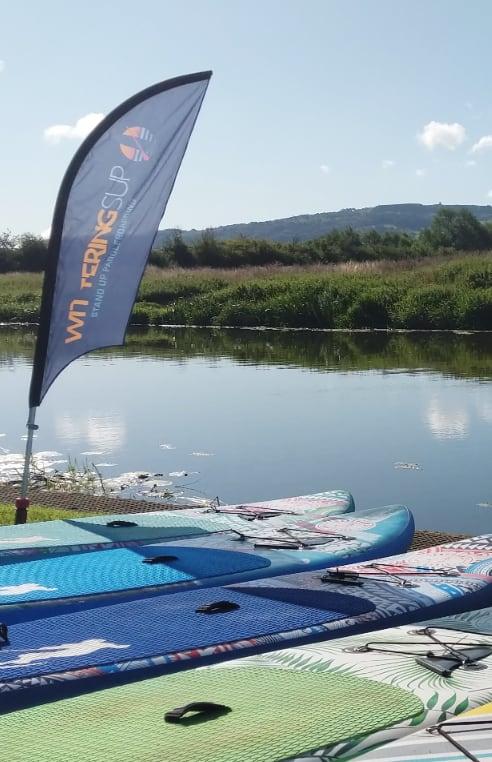 ---
Learn to stand-up paddleboard with
an ASI accredited SUP school & British Canoeing Delivery Provider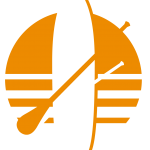 ---
Who we are

Wittering SUP is an ASI accredited SUP school and Bristish Canoeing Quality Mark Centre based on the River Avon, near Evesham in Worcestershire run by ASI paddleboard instructor, James Wittering. We are so lucky to be based close to such beautiful, tranquil waters and just a short drive away from Worcester, Stratford-upon-Avon, the Cotswolds and the nearby market towns of Cheltenham and Gloucester, so if you're visiting the area and fancy learning to stand-up paddleboard (SUP) we'd love to hear from you :)


Our philosophy

Our aim is to make stand-up paddleboarding as accessible as possible whilst following our philosophy of helping folks escape the noise of modern life, reconnect with nature and loved ones whilst learning a new, confidence building skill that you can take with you on all your travels and adventures. Learn to paddleboard (SUP) with our paddleboard lessons and join us for a tour of the beautiful River Avon where we are based in Evesham, Worcestershire.


Our qualifications

We are committed to providing best in class instruction, service and safety for our customers; this is why we have become an ASI accredited SUP school and a British Canoeing Quality Mark Centre. Our qualifications and accolades ensure that our instruction, water safety training and safeguarding skills remain at the very highest industry standards.

"Although I first learned to SUP in San Sebastien in Northern Spain over 7 years ago, I fell in love with the sport touring the River Wye in Wales on a paddleboard. I desperately wanted to find a way to share the excitement of the world's fastest growing watersport with as many people as possible and this lead me to become a qualified ASI (Academy of Surf Instructors) SUP Instructor and we are now the only British Canoeing Quality Mark Centre & Accredited ASI SUP School in the UK.

I love how this super accessible activity is as tranquil as it is fun and whilst it disconnects us from screens, urban life and our busy day to day stresses, it reconnects us with our friends and families, the natural world and even ourselves :)

The best thing about my job? Seeing people rise in confidence as they go from afraid to falling in love with SUP; I love seeing people figure out that they are so much more capable than they think they are. And the otters! I get to see otters quite a lot!" James Wittering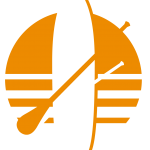 Join the Wittering SUP tribe and get 10% off your first booking!
Be the first to hear about our owl/bat spotting night paddle adventures, bonding with your fur baby with our SUP pup sessions, become an ASI certified paddler on our ASI SUPwise certification courses, get invites to our adventure tours and chill out on one of our SUP meditation retreats this year! We've got a lot planned for 2020 and beyond so sign up for our newsletter and stay in the loop with competitions, giveaways and special deals :)
10/10
Average review rating (Facebook & AirBnB)
---
---
Fantastic morning paddling from Eckington Bridge. I think I'm hooked on it and will be booking in again very soon. Really relaxed session and great instructor, everyone should try it. Tim P. FB
"James made this the most chilled out and gorgeous experience. Tranquility, clear and calm instruction, we did a great paddle from eckington bridge and it included everything you could want from this trip; peace, giggles, wildlife, learning a new skill, stunning views and more" Hannah FB
Had a really good introductory session with James, lovely site on the River Avon at Eckington Bridge, thoroughly enjoyed it and would recommend James to anyone who wants to get started in this great sport! Tim A. FB
Brilliant time on the river, friendly instructor, made us feel really comfortable and let you make your own progress...would highly recommend for an adventure. Thanks James!! Dan FB
Thank you James, lucie & Graeme had a great bank holiday morning on the water :) such a beautiful part of the river ... Anyone thinking of giving this a go you must, James is a brilliant teacher & the spot where he teaches from is idyllic. Amanda FB
Such a lovely, easy going instructor giving complete confidence and total, blissful relaxation and adventure. Christina FB
---
Had a beginners lesson today with my dad and James was an amazing teacher! His instructions were easy to follow and made it seem much less daunting. He's so helpful and chatty, and you get loads of time on the water - it's great value. Can't wait to come back Chloe FB
Great morning paddling down the River Avon from Eckington Bridge. First time but will be booking it again very soon. Very relaxed session and great instructor, highly recommended. Mark FB
This sport is easy to fall in love with! When James first took me out on his boards I was instantly hooked. James has heaps of experience and made my first paddle adventure first class. Highly recommend Wittering SUP. Matt FB
James was a fantastic teacher and had us all standing up paddleboarding in minutes. He was incredibly patience with us and let us all have a a really fun morning. I would recommend this to anyone! We were a mixed ability group and he taught us all so that we all got the hang of it much quicker than expected. I would go again! Lily Airbnb
James is a very genuine, kind, relaxed guy who is fully qualified and takes safety seriously, but is very relaxed about the activity. I would recommend paddle-boarding as it is great fun and something I have never done before, but will definitely do again. I would highly recommend James as he is so very skilled at what he does and puts you at ease. John Airbnb
I bought this paddle-boarding experience for my partner's birthday present. From the moment we are arrived, James made us feel really welcome. He had a great manner, and a lovely way of teaching. This was my partner's first experience of taking part in this activity, and James found ways around some of the physical issues my partner has, so that he was still able to fully take part and enjoy this experience. I was a really lovely day and it looked like everyone had a super time on the river. Thank you for a wonderful memory James. Juliet Airbnb
Get in touch to find out more about any of our lessons, adventures or corporate experiences :)
07850 938255    bookings@witteringsup.co.uk
---
If I was to rewrite that title to better suit the truth, if not the parameters of effective tilting, it would probably read something like: Why Paddleboarding is Like Yoga, Running, Meditation, Shirin Yoku (Forest Bathing) and Family Therapy, Rolled Into One.
Wittering SUP
Arden Sailing Club Bourne Road Defford Worcestershire WR8 9BS
© 2020 Wittering SUP All Rights Reserved